Fuel your body: MCCALL FITNESS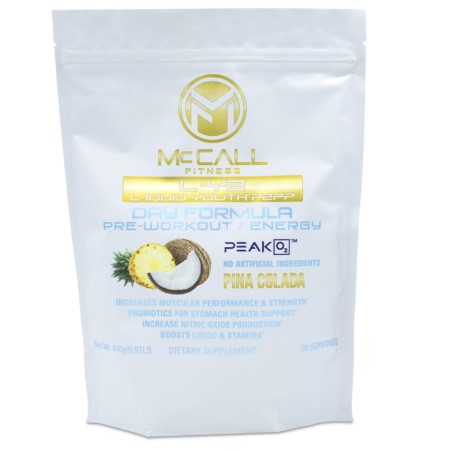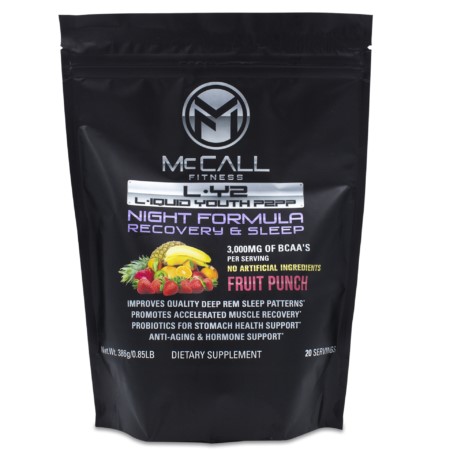 McCall Fitness Launches L-Y2, an All-Natural / No Artificial Ingredient Performance Supplement System
T.J. and Christi McCall, owners of McCall Fitness Industries, launched their flagship product, L-iquid Youth in 2015. The success of L-iquid Youth led to a serendipitous introduction to David and Kendra Lyons, founders of the Multiple Sclerosis Fitness Challenge (MSFC). A mutual passion to help people ignited a partnership between the McCalls and Lyons, as did a challenge to develop a new formula that makes a huge difference to those fighting chronic diseases, such as Multiple Sclerosis.
The owners and team at McCall Fitness invested many hours researching and developing the right combination of ingredients to reach a wider market to include a longer list of ailments. The second-generation product, L-Y2, works around the clock with continual benefits that show up almost immediately.
McCall Fitness L-Y2 Daytime and L-Y2 Nighttime formulas work together 24/7. For peak energy and alertness during the day, L-Y2 Daytime formula adds caffeine complexed compounds for safe effective energy boosts, while the probiotics help the digestive track and stomach health. To aid in achieving REM sleep patterns during the night, L-Y2 Nighttime formula helps promote quality sleep, reduction with joint pain and muscle soreness, assist with anti-aging, fat burning, and removing waste from the body while improving nutrient delivery.
L-Y2 includes all-natural sweeteners derived from stevia and monk fruit. Also added are probiotics, turmeric, maca and other power house ingredients. This combination of ingredients offers the most advanced health and fitness nutritional supplement system available, and a balanced approach to transformational health.
A portion of all McCall Fitness sales support MSFC, which inspires, educates and motivates the MS community and fitness trainers worldwide to work together in the battle against this disease.
Use discount code: OPTIMALBODY at checkout for 15% off!